Welcome to Nashville Mind And Body!
A place where wellbeing, vitality and consciousness are fostered.
Please come and experience first hand what simple practices of mind-body connection can do to bring more life to your life....
Breema is a clear complete system for Being present and deepening our self understanding through body centered meditation, mindful movement, touch and The Nine Principles of Harmony. Breema® is very nurturing for the body, balancing for the feelings and helps to quiet the busy mind. It has continued to lead me out of separation and into connection with life. If you wish to feel more connected to yourself and all life, to nurture your essential nature, Breema is for you.

Somatic education - Feldenkrais® and Bones for life® - got me out of chronic pain and helped me become coordinated for comfort, ease and agility in life. In my classes and private lessons we explore in safety - discovering and improving comfort, mobility, strength, sensitivity and posture. These practices lead to what Ruthy Alon calls, "Biological optimism"-a persistent satisfaction of organic origin. This is vitality that comes from within and gives us the feeling of "yes" to life. Who doesn't want some of that?

Private sessions and classes can be made by appointment. Public Breema, Feldenkrais® and Bones group lesson times are available on our schedules page here: Schedule Page.

Please contact us for current pricing: Contact Page.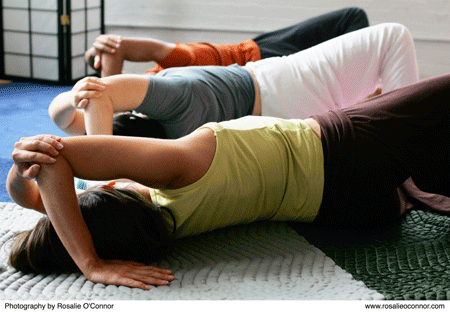 Breema is a servicemark of the Breema center.
Feldenkrais®, Feldenkrais Method®, Awareness Through Movement®, and Functional Integration® are registered service marks of the Feldenkrais Guild® of North America.